Affecting almost 210 countries/territories, the coronavirus COVID-19 has so far killed more than 119,413 people. It goes without saying that this pandemic has certainly changed the global economy and the way we live. Here, in the UK the situation is no different. While Boris Johnson, the U.K. Prime Minister was released from London hospital on Sunday where he has battled coronavirus, the nation is still struggling to curb the spread of the Virus and preparing the healthcare workers for the hardship ahead.
The Lockdown will be extended until at least May, and strict driving and personal exercise regulations will be put in place. Here is how the existing national lockdown has transformed the lives of people in the UK.
People are staying home: Lockdown which was started on the 23rd of March has banned people from all non-essential travel. If the public breaks the law, Police may have to break public gatherings and issue fines. Most of the parks and beaches are closed to the public. With the death toll increasing and grave shortage of ventilators, PPE and testing kits, staying at home is the only solution to limit the spread of the virus. Technology plays an important role in keeping family members connected while they are away from each other physically.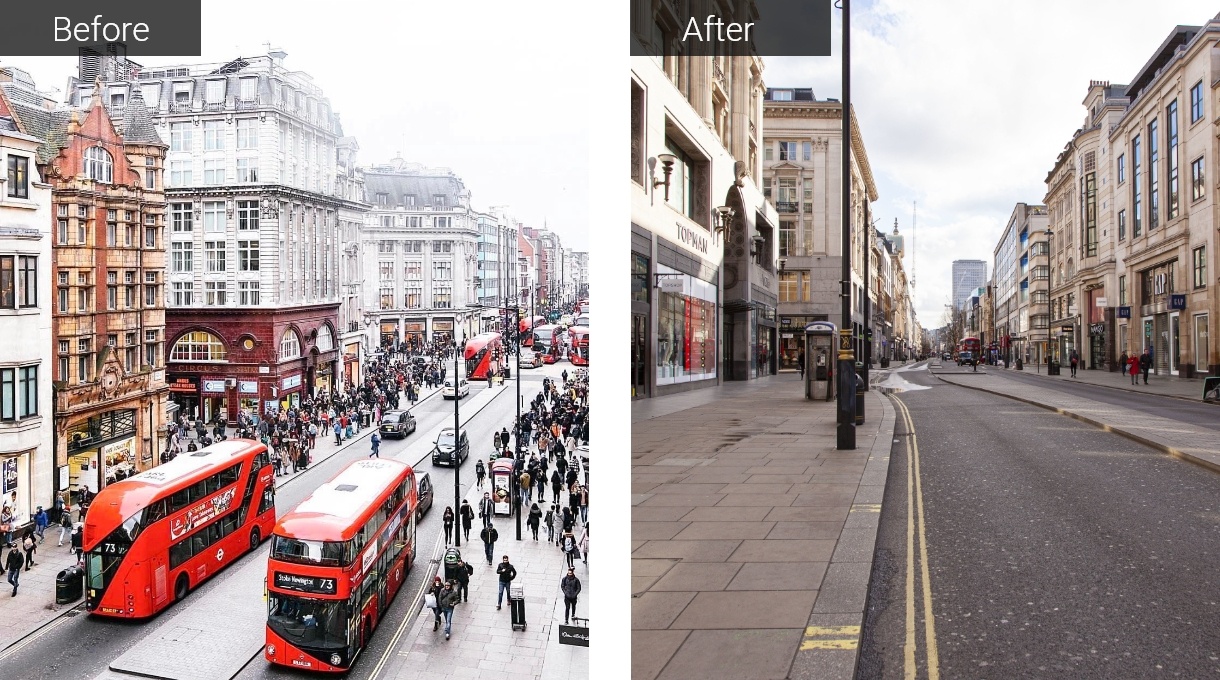 Air quality has increased: With fewer people traveling and reduced greenhouse gas emissions, the air is healthier and cleaner. Improved air quality also means less damage to the health of people and ecosystems. Air pollution levels have fallen since the nation when on a lockdown.
Empty streets: With restaurants closed, travel banned, events canceled, the country has come to a standstill. All the tourist destinations in the UK are eerily empty and it is an unappealing sight. Millennium Bridge in London, Buckingham Palace, London's theatres, Waterloo Station and streets across the nation remain deserted.

Elderly uses Technology to stay connected: Elderly, who are vulnerable to severe respiratory illness from COVID-19 are using technology to stay connected with their loved ones. Residents in several of the UK care homes are embracing social media and technology to get through this tough time.
Meanwhile, Healthcare workers are struggling to get protective gear and supplies. It's been understood that healthcare workers are wearing their own makeshift protective equipment not only in the UK but around the world. There is a need to address the issue of PPE for healthcare workers immediately.
For information on the availability and supply of critical protective and lifesaving supplies, click here.